This week (25th – 29th September) is Cycle to School Week!
This week-long initiative is organised by the Bikeability Trust and supported by Sustrans. During Cycle to School Week, families across the UK are encouraged to try cycling or scooting to school.
The benefits of Cycle to School Week:
Makes the school run Active
Has a positive impact on children's health and well being
Helps local air quality
Helps lower carbon emissions
How Can We Turn Cycle to School Week into a Fundraiser?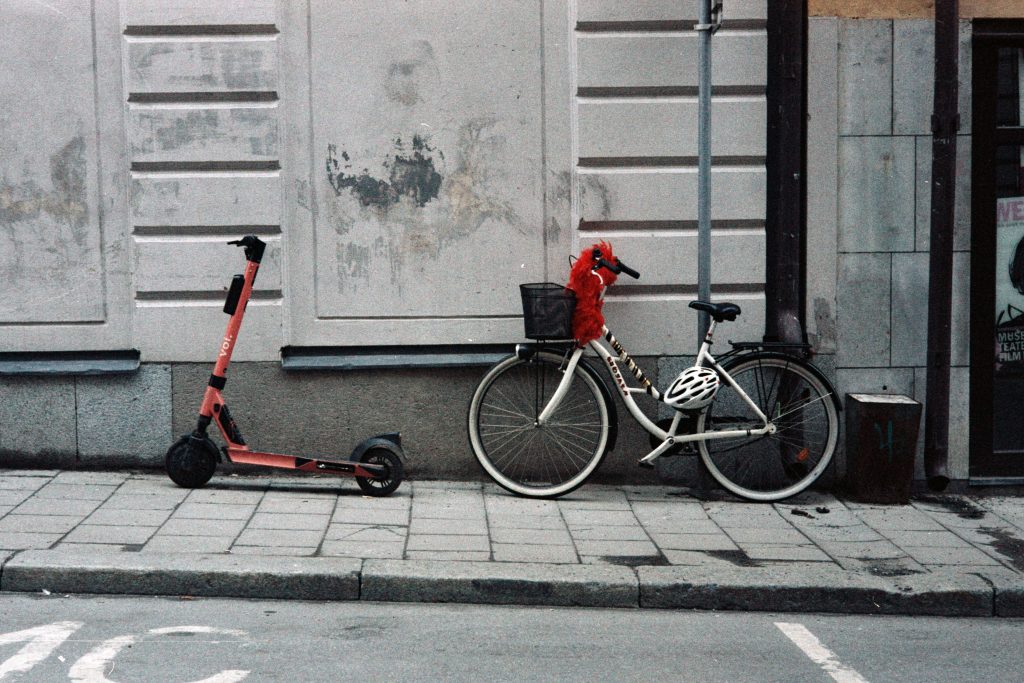 Cycle to School Week is a brilliant initiative for all the reasons above and more, but wouldn't it be great if your school could also turn it into a fundraising opportunity?
It doesn't have to be just schools – Any business could do it too! Just encourage your colleagues and employees to cycle to work for a week. You never know – It could bring about a healthy new habit for all those involved!
Here are a few fundraising ideas that could help raise some pennies for your PTA while your pupils are pedalling.
Sponsored Cycle to School
If your pupils are going to take part in Cycle to School Week, why not encourage them to gain sponsorships for it from friends and family? If every pupil raised even just £10 for a week of cycling to school, think what that could look like in your PTA fundraising pot.
Cycle Safety Poster Competition
Primary aged pupils love a chance to put their artistic skills to good use! Get them to design a post to display in school, highlighting everything the pupils need to know about cycle safety.
Why not ask some local businesses to donate a prize or two for the top 3 winning entries? Bonus points if you can get a donation from local bike shops!
Cycle to School Miles Without Leaving Home
We appreciate that not everyone will be able to take part in something like this – Some children may be too young to ride, school might be too far away to cycle to, or maybe parents have more than one child and the parent-to-cycling-child ratio is a bit off.
Whatever the reason, any children that aren't able to take part in Cycle to School Week could instead do a cycle at home on an exercise bike. Each day, they cycle the same distance, but in the comfort of their own home instead of on the roads.
We think this would be just as worthy of some sponsorships!
Bike Health Check Event
This is a good one to hold prior to Cycle to School Week beginning. See if you can get a local bike shop or mechanic to donate their time to a Bike Health Check Event at your school.
For a small donation to the school PTA, parents and children can bring their bikes to have a quick health check. That way they are safe and ready for Cycle to School Week, knowing their bike is in good condition for their daily ride.
Second Hand Bike Sale
Kids grow so fast – And so it's more than likely that parents have a garage full of different sized bikes for all different ages.
Why not ask parents if they would be willing to donate their old bikes to a school PTA second-hand bike sale? That way families that want to join in but don't have a bike for their child can get their hands on one before Cycle to School Week.
Asking a local bike professional to give the bikes a once-over prior to the sale would ensure that every parent and child goes home happy with their new bicycle.
Digital Fundraising is easy to Integrate with Donater
Here at Donater we have a suite of fundraising tools specifically designed to make giving easier. Easier for the donor to make a donation, and easier for charitable organisations to receive that all-important fundraising.
Our suite of online fundraising tools include:
A dedicated online fundraising page, personalised to your charity or good cause. Supporters will immediately recognise your branding and thus, trust that they are in the right place to make a donation. Online fundraising pages are easy to share online via a handy link, and can be easily linked to your website with a 'Donate Now' button.
QR codes. We've all become more accustomed to QR codes with the NHS Covid app, so you'll know how quick and easy it is to scan one with your smartphone. QR codes can be just as handy for taking donations. All your supporter has to do is scan the QR code with their smartphone, and it will take them to an online donation page. Once there, they can choose to donate with a tap via Google Pay or Apple Pay, or pay with their bank details. QR codes are a great addition to any physical marketing about your event, such as posters or newsletters as well as transforming a traditional donation box into a mobile way of taking digital donations.
NFC Tags. Our NFC tags take the above QR code concept a step further, and enable any supporter of yours with an NFC enabled smartphone to merely tap the tag or sticker. They will then be taken to an online donation page where they can make their donation quickly and simply. These work better with in-person events, but could easily be placed at the entrance to your charity or on collection boxes so visitors can donate to your cause if they wish.
Get in touch
If you would like to discuss how Donater could help your charitable cause to raise money digitally, contact us today.
How will you be getting people to 'move more' whilst they fundraise? We'd love to hear your ideas too! You can tag us on Instagram or Facebook.