This week is World Wellbeing Week so we thought what better opportunity to share some fundraising ideas that not only look after our wellbeing and make us feel good, but enable us to raise some money and bring donations in at the same time.
Looking after our wellbeing is so important. We are surrounded by literature about how prevalent stress is in our culture and we're constantly bombarded with ways to combat it – Looking after our physical and mental wellbeing is a big part of that.
We've written previously about the altruistic motives behind giving and volunteering – There's no doubt about it, giving your time and/ or money to charitable causes makes us feel good.
But what if we couple that feel-good feeling we get from doing good, with looking after ourselves a little bit too?
There are so many ways to boost our own wellbeing that happen to lend themselves well to a fundraising campaign too! If you can't be motivated to look after yourself just for the sake of proper self-care, then maybe raising money for someone else will give you that bit of encouragement you need.
Whether you're a wannabe fundraiser looking to help a charity out, or a charitable organisation looking for great fundraising ideas and tips to give your donations pot a bit of a boost, here are some of our favourite ways to raise money whilst also giving your wellbeing a boost.
World Wellbeing Week Fundraisers to Make You Feel Good
Here are some fundraising ideas that could boost wellbeing as well as offering the opportunity to raise money.
Exercise Challenges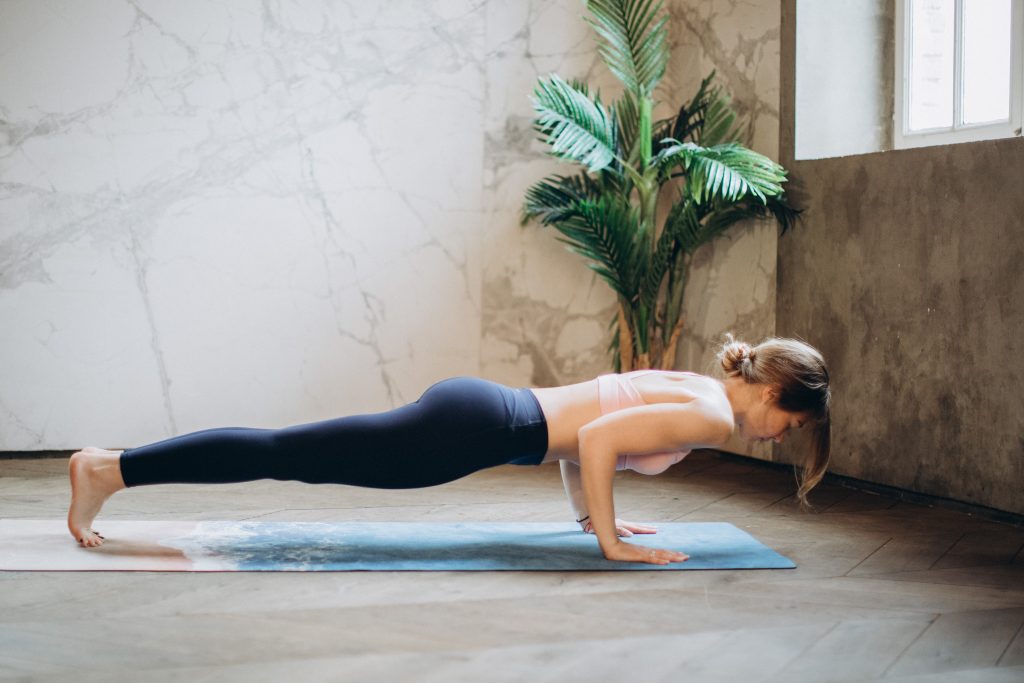 Did you know that exercise doesn't just keep your body healthy, but your mind too? Exercise improves mental wellbeing by reducing anxiety, depression, and negative mood whilst simultaneously improving self-esteem and cognitive function.
The frustrating thing is, if your general sense of wellbeing is low then it can be quite hard to feel spurred into action and take that first step. The first step is to choosing a type of exercise that would be enjoyable to you! Step 2 is sharing your exercise plans with friends, family and colleagues so you have some accountability. Step 3 is where the fundraising bit comes in – Ask them all to sponsor your efforts!
It could be introducing a gentle jog into your weekly routine, committing to 3 times a week. Apps like Strava can make this easily shareable with those supporting and sponsoring you.
Or perhaps something like Yoga or Pilates is more up your street – There are so many classes that are accessible online, you could do it from the comfort of your own living room. Again, set a target of maybe 3 times a week and then start collecting those sponsors to keep the motivation up.
Here are some more exercise ideas that could help lower stress levels, and also lend themselves well to challenges and sponsorships:
Cycling
Swimming
Walking
Running
Weightlifting
Zumba
Tai Chi
Plank challenge

Quit the Caffeine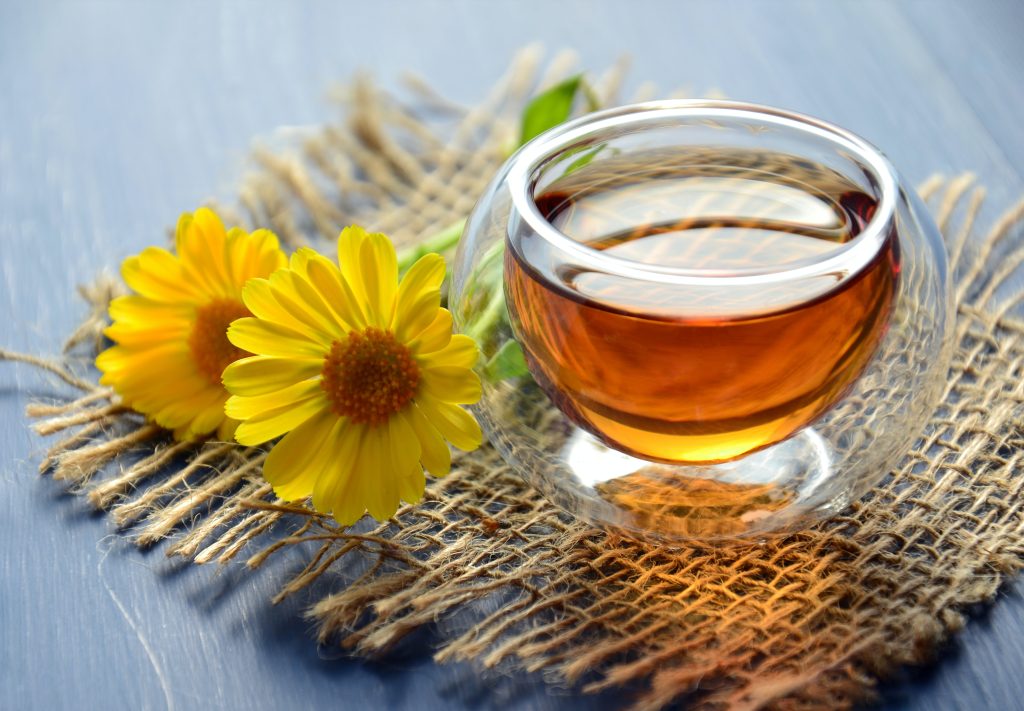 What's your caffeine intake like? Too much caffeine can heighten any feelings of stress, so not great for your mental wellbeing. Those endless cups of tea or coffee could be might seem like they're getting you through day, but at what cost?
Why not swap your cup of builders tea for a cup of chamomile? Or that mug of coffee for a decaf?
Giving up caffeine or even lowering your daily cups isn't easy, so why not ask for a bit of encouragement from your friends, family and colleagues in the way of sponsorships?
Commit to a month of coffee swaps and share your progress along with an online donation page. You could even donate the money you save from avoiding that daily coffee shop stop!
Readathon / Sponsored Book Club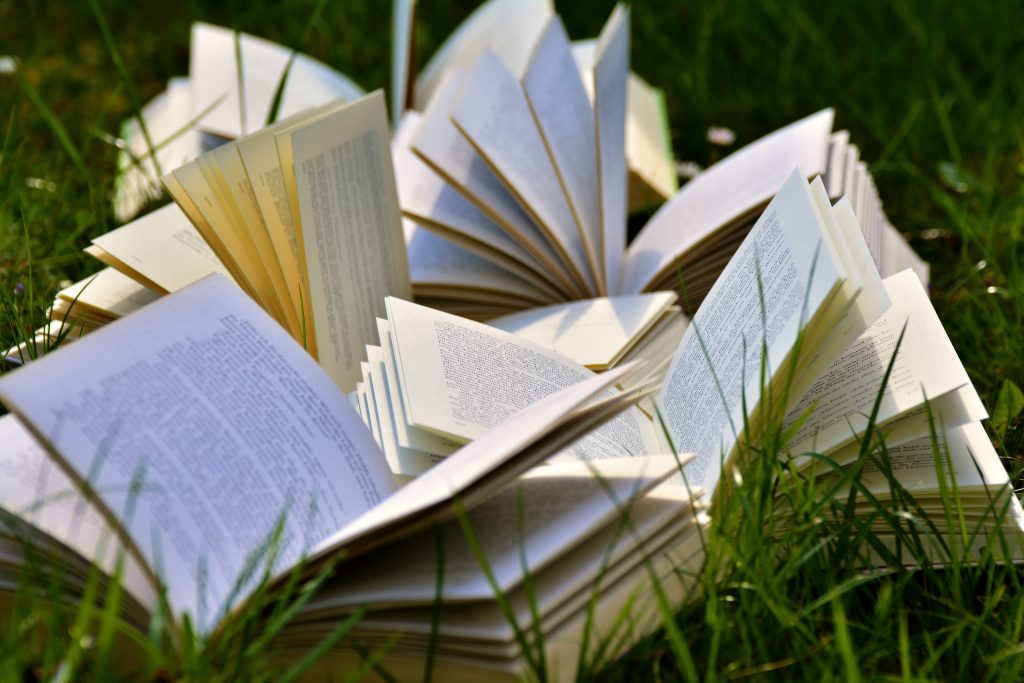 Reading a good book is a great way to unwind, escape and avoid endless scrolling on a screen-based device. Why not host a weekly or fortnightly book club where you each donate a small amount of money to charity, maybe even getting the books from charity shops and doing swaps. You can host the Book Club in person or online – A great way to reconnect with friends as well as de-stress.
Practise Gratitude Photo Challenge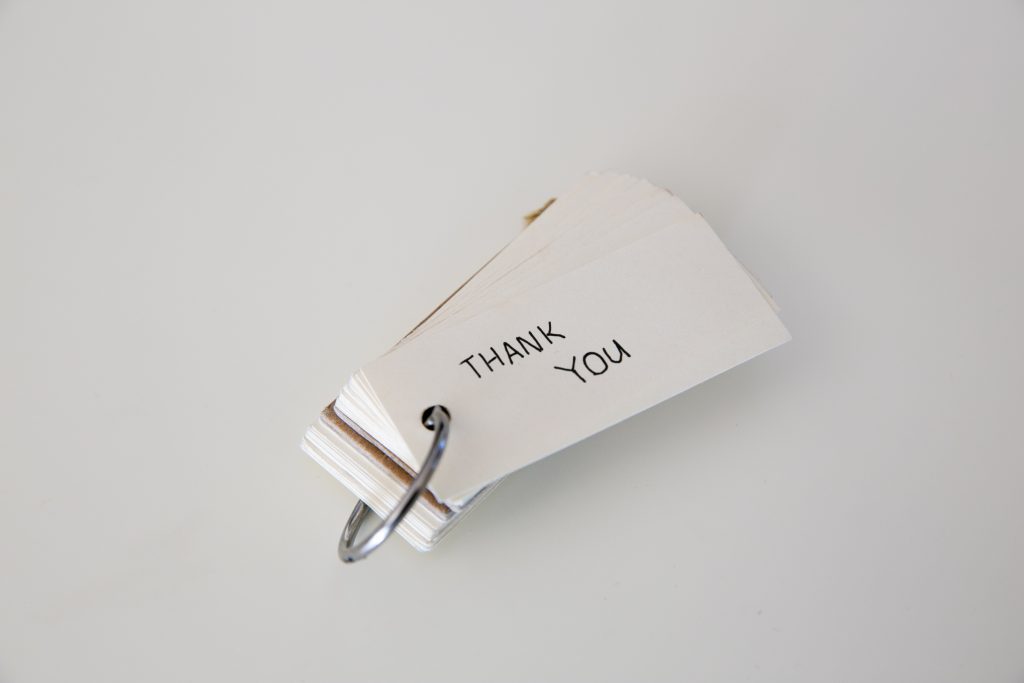 It's been said that the brain can't be anxious and grateful at the same time.
Taking time out of each day to be consciously grateful could be a great way to boost your wellbeing – Perhaps every morning with a positive affirmation for the day ahead, or every evening focusing on the positive parts of your day.
It's a great way to shift your focus away from things that don't add to your wellbeing. And could be a great encouragement to others too if you share your journey on social media!
And if you're posting on social media, then why not share an online fundraising page at the same time. A charity hosted 30 Day Photo Challenge linked to gratitude is a great way to:
Raise awareness for a worthy cause via hashtags and tags
Bring focus to things you are grateful for and share those moments – big and small – with those closest to you, inspiring gratitude in them too
Encouraging accountability to complete the challenge
Make a donation to a chosen cause after completing the 30 day challenge
Rate My Bubble Bath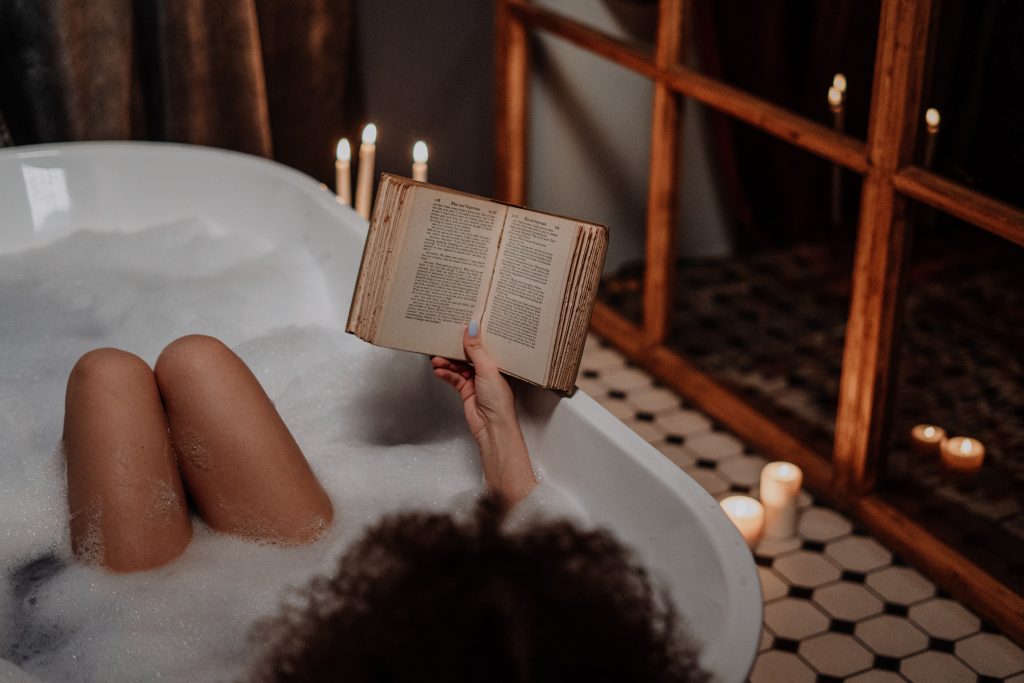 How many times have you quite fancied a bubble bath, but jumped in the shower instead because it's quicker? Take the time to slow down and really put some thought into your next soak.
Commit to a certain number of bubble baths – Perhaps 3 a week for a month or one every night for a week whilst on holiday! It might sound silly, but sometimes we need a real push to force ourselves to slow down.
Put the effort in to make these baths a proper form of self care:
Use the expensive bath foam you save for 'special occasions'
Light some candles
Use aromatherapy
Use face masks or other skin care products
No phones allowed during!
Share your bath on social media and ask for sponsorships to help you reach your target of 3 per week. Encourage others to do the same!
If you're a charity, you could share your supporters' baths on your social channels, asking for votes for the favourite! A small donation to enter or vote could boost your fundraising pot as well as people's wellbeing! And don't forget to organise a prize for the winning entry.
Cold Water Therapy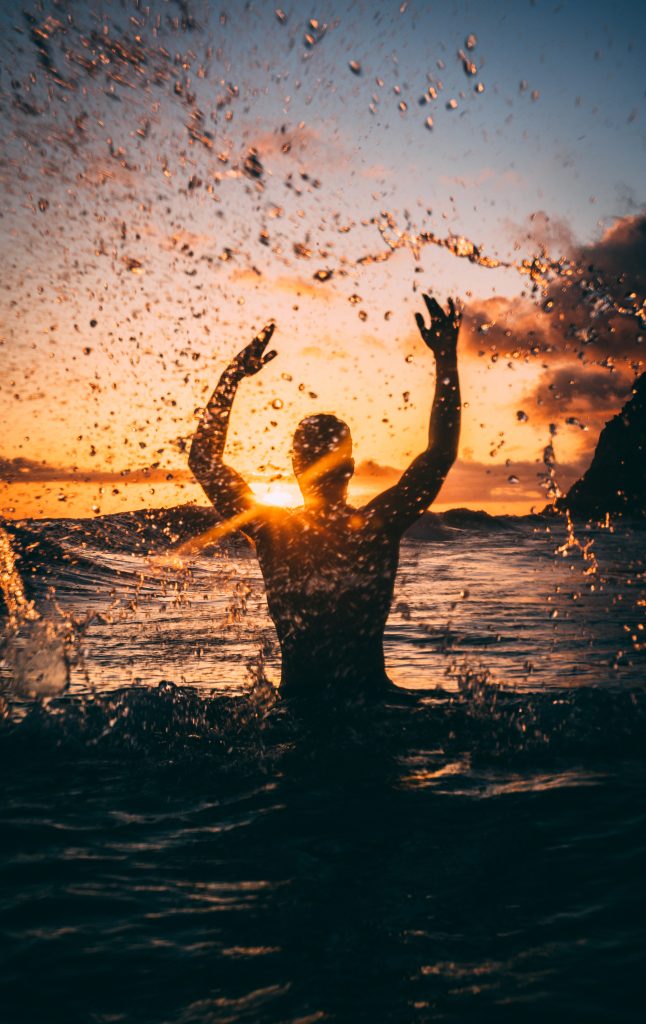 If a soothing bubble bath isn't your form of self care and you like a bit more of a challenge then this could be the one for you.
You might have heard of cold water therapy* – There are many people online with big followings that swear by this method to improve physical and mental wellbeing. Check out the Wim Hof Method for a place to start – You can find him on Instagram.
Why is cold water good for wellbeing? The exposure to the 'stress' of immersing your body in cold water (either by swimming or even just a cold shower) is actually putting your body under 'safe' or 'healthy' stress which can help to reduce our stress baseline.
And what could be more worthy of stress-busting sponsorships than immersing your body in cold water every day? You could do this with a cold water swim each morning (always check for safe swimming spots and don't go alone). If that's a bit tricky to get into your routine then why not stick to a simple 60 second blast of cold at the end of your daily shower or a plunge in your very own cold tub?
*Disclaimer: There are certain health conditions where cold water therapy is not recommended. Always follow expert GP advice before starting something new. There is plenty of information on how to practise cold water therapy safely online.
How Do You Look After Your Wellbeing?
What helps you feel good? Could you motivate yourself to do more of this by making it into a sponsored challenge, with the money going to charity? We know how much ingenuity our community has – We'd love to hear your ideas on how you can turn your ways to unwind into fundraising opportunities! You can tag us on Instagram or Facebook.
Digital Fundraising is easy to Integrate with Donater
Our suite of online fundraising tools include:
A dedicated online fundraising page, personalised to your charity or good cause. Supporters will immediately recognise your branding and thus, trust that they are in the right place to make a donation. Online fundraising pages are easy to share online via a handy link, and can be easily linked to your website with a 'Donate Now' button.
QR codes. We've all become more accustomed to QR codes with the NHS Covid app, so you'll know how quick and easy it is to scan one with your smartphone. QR codes can be just as handy for taking donations. All your supporter has to do is scan the QR code with their smartphone, and it will take them to an online donation page. Once there, they can choose to donate with a tap via Google Pay or Apple Pay, or pay with their bank details. QR codes are a great addition to any physical marketing about your event, such as posters or newsletters as well as transforming a traditional donation box into a mobile way of taking digital donations.
NFC Tags. Our NFC tags take the above QR code concept a step further, and enable any supporter of yours with an NFC enabled smartphone to merely tap the tag or sticker. They will then be taken to an online donation page where they can make their donation quickly and simply. These work better with in-person events, but could easily be placed at the entrance to your charity or on collection boxes so visitors can donate to your cause if they wish.
Get in touch
If you would like to discuss how Donater could help your charitable cause to raise money digitally, contact us. We'd love to hear from you!