On Sunday 26th March, the clocks spring forward for the Spring Equinox. This is officially the start of warmer weather, sunnier days (and more showers, probably) and generally a time for renewed energy and the urge to get outside. 
So despite us losing an hour, we're seeing this as a great chance to encourage your supporters to 'Spring to Action' for your charitable cause! Perhaps they could volunteer their time for a community project, or make a donation towards your worthy cause. The start of a new season is the perfect time to launch new fundraisers.
Clock Change Fundraising Ideas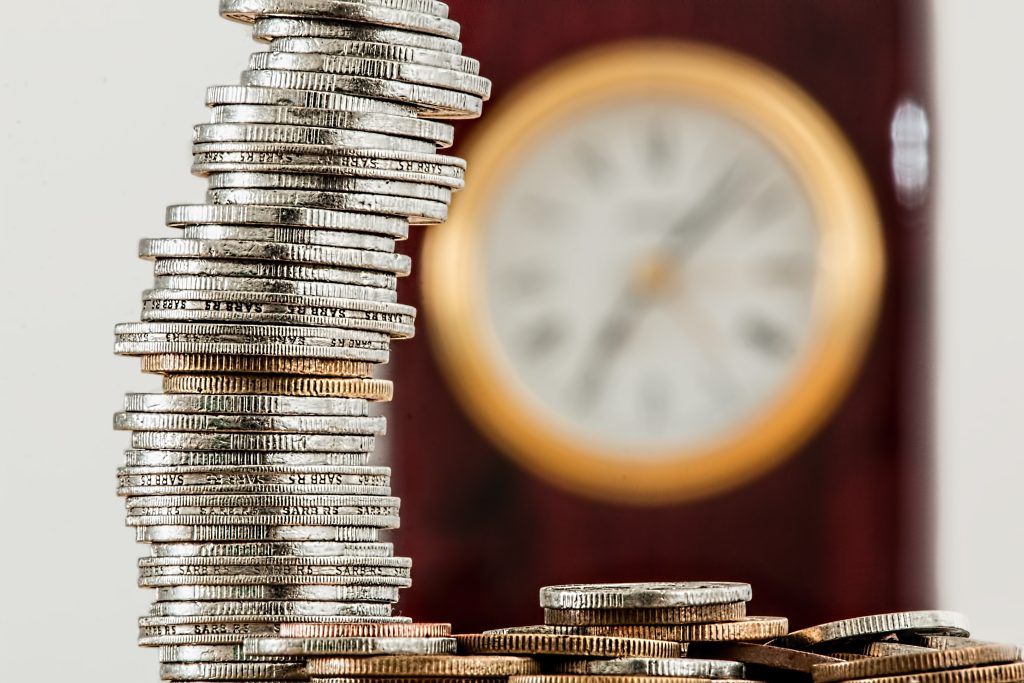 Whether you're looking for fundraising ideas to do yourself or you're a charity looking for ways to mobilise your supporters in raising money for your cause – These ideas are perfect for putting as little as one hour to good use.
An Hour of Your Time
Lose it or use it? The concept of losing an hour of our time got us thinking about how else your supporters could use an hour of their time for good. Encourage your donors to put an hour of their time to good use by volunteering for your charitable cause. Whether it's using their expertise to help with accounts or marketing, or bucket shaking at an event, something as little as an hour could really help.
Buy Back an Hour
Let's face it, every hour of your time as a charity is precious. Why not ask your donors and supporters to buy you back an hour by sparing an hour of their wages? Time can be hard to come by and we don't always have enough of it to go around. If supporters can't volunteer an hour of their time, maybe they could donate an hour's pay to your charitable cause instead, and buy you that lost hour back. Here's why a fundraiser as simple as this can work so well.
60 Minute Challenges
What 60 minute challenge could be done to garner sponsorships? A sponsored swim, run, walk or cycle all make great challenges, encourage people to get involved and donate and all very doable in an hour per day or a couple of times a week.
Spring Sell-a-Thon
How much can you sell in 60 minutes? It could be spring bulbs, blooming flowers, cakes, cookies – The list of literally endless! All you need to do is ask your supporters to sell something of their choice for one dedicated hour and see how much money they can raise! You could even tie this in with a Spring Fair or event with lots of different stalls selling different things.
Digital Fundraising is easy to Integrate with Donater this Spring
Here at Donater we have a suite of fundraising tools specifically designed to make giving easier. Easier for the donor to make a donation, and easier for charitable organisations to receive that all-important fundraising.
Our suite of online fundraising tools include:
A dedicated online fundraising page, personalised to your charity or good cause. Supporters will immediately recognise your branding and thus, trust that they are in the right place to make a donation. Online fundraising pages are easy to share online via a handy link, and can be easily linked to your website with a 'Donate Now' button.
QR codes. We've all become more accustomed to QR codes with the NHS Covid app, so you'll know how quick and easy it is to scan one with your smartphone. QR codes can be just as handy for taking donations. All your supporter has to do is scan the QR code with their smartphone, and it will take them to an online donation page. Once there, they can choose to donate with a tap via Google Pay or Apple Pay, or pay with their bank details. QR codes are a great addition to any physical marketing about your event, such as posters or newsletters as well as transforming a traditional donation box into a mobile way of taking digital donations.
NFC Tags. Our NFC tags take the above QR code concept a step further, and enable any supporter of yours with an NFC enabled smartphone to merely tap the tag or sticker. They will then be taken to an online donation page where they can make their donation quickly and simply. These work better with in-person events, but could easily be placed at the entrance to your charity or on collection boxes so visitors can donate to your cause if they wish.
Get in touch
If you would like to discuss how Donater could help your charitable cause to raise money digitally, contact us.
How will you be fundraising this Spring? We'd love to hear your ideas too! You can tag us on Instagram or Facebook.